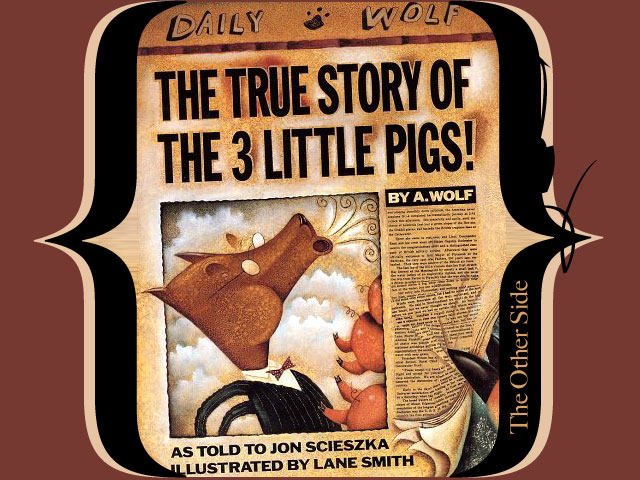 Welcome to The Other Side, the one and only official fanlisting approved by The Fanlisting Network for the children's book The True Story of the Three Little Pigs according to A. Wolf. This fanlisting was opened on September 16, 2005 by Vicki and is part of youlooksofine.com. If you have any questions or comments, feel free to e-mail me.
What is a fanlisting?
It is a place for everyone around the world who share a common interest to come together and build a listing for that particular interest. This particular fanlisting is focused on the popular children's book "The True Story of the Three Little Pigs" by Jon Scieszka and illustrated by Lane Smith.
Status.
8.9.06 < Fixed broken links.