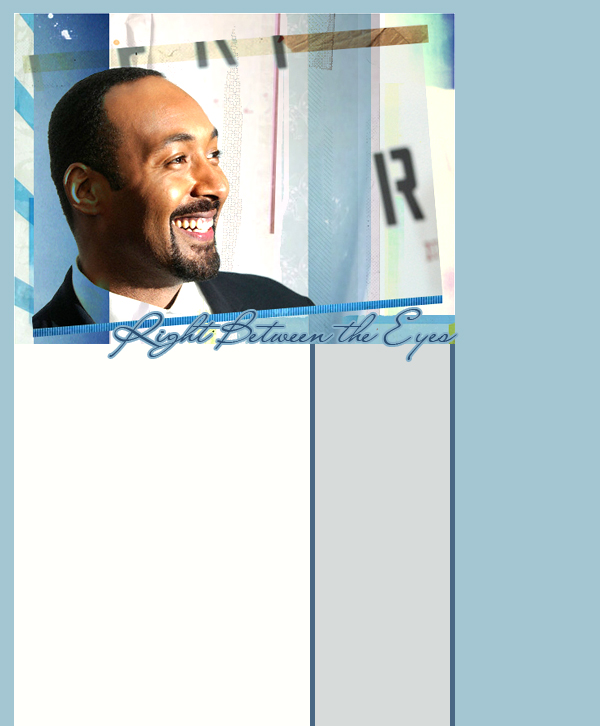 The Tale
It is a place for everyone around the world who share a common interest to come together and build a "listing" for that particular interest. This particular fanlisting, "Right Between the Eyes," is focused on the actor Jesse Lamont Martin (birth name is Jesse Lamont Watkins). He is well-known for his role as Detective Ed Green on Law & Order and as Thomas Colins in the award winning broadway show Rent.
The Fanlisting
The Guidelines
The Codes
The Members
Update Info
Lost Password?
Friends & Foes
Link Here

Grab a code!
Latest Affiliates

Disclaimer
© 2003-Current. A YLSF Project. No copyright infringement intended. All materials and information displayed on this site are for personal usage (non-profit purposes) only and may not be redistributed without proper permission.
Welcome to Right Between the Eyes, the one and only official fanlisting approved by The Fanlisting Network for Jesse Lamont Martin (Law and Order, Rent). This fanlisting was opened on September 3rd, 2005 by Vicki and is part of youlooksofine.com. If you have any questions or comments, feel free to e-mail me.
**I am in no way affiliated with Jesse L Martin nor do I know how to contact him. I am simply a fan --just like you. So please, do not contact me about how you can find him because I really do not know.
06.21.06 Added two affiliates, Jesse L Martin Online and Tracie Thoms Online.