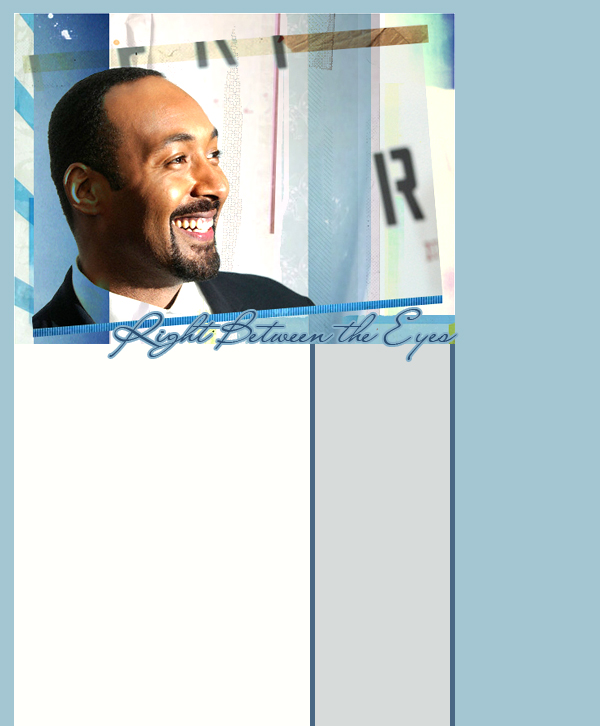 The Tale
It is a place for everyone around the world who share a common interest to come together and build a "listing" for that particular interest. This particular fanlisting, "Right Between the Eyes," is focused on the actor Jesse Lamont Martin (birth name is Jesse Lamont Watkins). He is well-known for his role as Detective Ed Green on Law & Order and as Thomas Colins in the award winning broadway show Rent.
The Fanlisting
The Guidelines
The Codes
The Members
Update Info
Lost Password?
Friends & Foes
Link Here

Grab a code!
Latest Affiliates

Disclaimer
© 2003-Current. A YLSF Project. No copyright infringement intended. All materials and information displayed on this site are for personal usage (non-profit purposes) only and may not be redistributed without proper permission.
If you have lost or forgotten your password, you can reset your password using this form. The new generated password will be sent to you, and we advise you to immediately change/update your password once you receive this.
Enter your email address on the field below to generate a password.