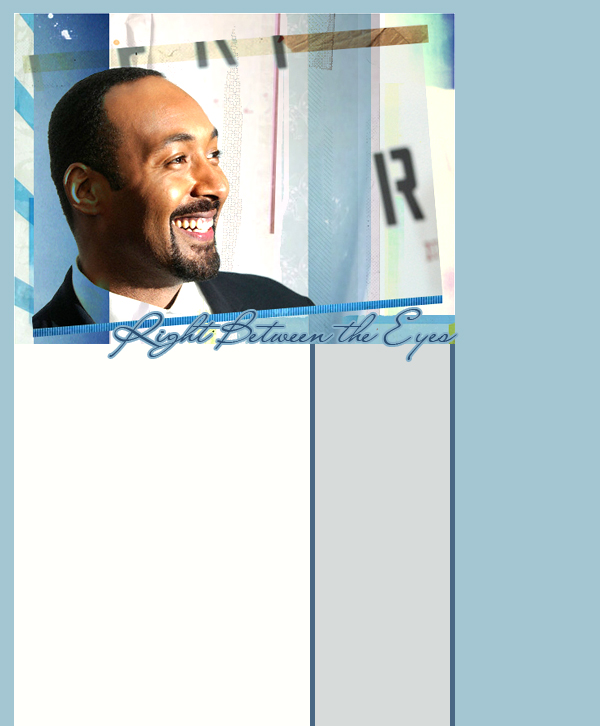 The Tale
It is a place for everyone around the world who share a common interest to come together and build a "listing" for that particular interest. This particular fanlisting, "Right Between the Eyes," is focused on the actor Jesse Lamont Martin (birth name is Jesse Lamont Watkins). He is well-known for his role as Detective Ed Green on Law & Order and as Thomas Colins in the award winning broadway show Rent.
The Fanlisting
The Guidelines
The Codes
The Members
Update Info
Lost Password?
Friends & Foes
Link Here

Grab a code!
Latest Affiliates

Disclaimer
© 2003-Current. A YLSF Project. No copyright infringement intended. All materials and information displayed on this site are for personal usage (non-profit purposes) only and may not be redistributed without proper permission.
Exit
Want to be an affiliate? E-mail the webmistress.
The Network
Dust In The Wind
Faded Memory
Forever Today
Last.fm Playlist
One Way Ride
Youlooksofine
Viciouslydemonic